Bollywood gossip channels and magazine would have you believe that the stars we see on the silver screen are uncompromising with their diets, and their healthy eating habits are the secret to their success. However, like most of us, celebrities have their guilty pleasures and binge foods. Here is a list of 10 celebrities who admit to enjoying a small slice of gluttony every once in a while with their favourite dishes.
Named Piggy chops due to her popularly known large appetite, the former Miss World nurtures a global palette and enjoys the indulgence of Risotto as well as burgers. She also claims to love sarson ka saag with makki di roti and paranthas, especially with white butter, true to her reputation as the Desi girl. She does not believe in denying herself of food indulgences, and keeps a healthy diet apart from her junk cravings.
Shahid Kapoor- Rajma Chawal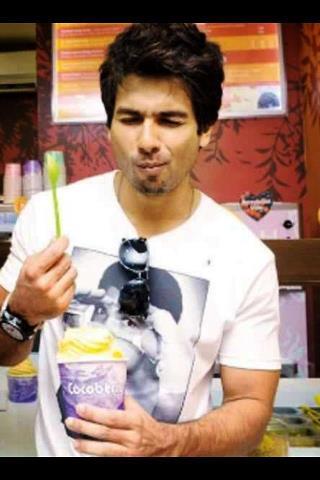 The ultimate indulgence/ craving/ binge for Shahid Kapoor begins and ends at home with special home cooked Rajma chawal, or kidney beans with rice, cooked especially in the Punjabi style of cooking, true to his roots. He has also been known to admit having a liking for Chinese food.
Aishwarya Rai Bacchan- Mangalorean fish curry
Yet another former Miss World makes the list with Aishwarya. She maybe a globetrotter, having dabbled in English films such as Pink Panther 2 and Provoked, but when it comes to food, she holds her native Mangalorean food closets, be it fish curry or chicken curry.
He was undoubtedly one of the first Bollywood actors to make waves due to his physique, sporting his abs and biceps in countless movies and songs.  The secret to this physique may lie in his diet that he rarely ever cheats on, but if there is one thing he absolutely cannot resist, it is Chicken biriyani cooked by his mother. Being against wastage of food, he claims to enjoy a mixture of leftover food that includes rice, pickle, salads etc. to avoid throwing away leftovers.
Any Mumbaikar worth his/her salt appreciates the miraculous package of calories that the Vadapav, with the bun, freshly fried potato vada and green chilly is, and Farhan Akhtar is no exception to this. He claims the vada Pav to be one of his all-time favourite foods, and even has his favourite vendor on the Bandra bandstand, a popular tourist spot.
Vidya Balan- Thai green curry
Her weight was in the limelight for a considerable amount of time due to her character related weight increase for The Dirty picture but she is unapologetic for her food habits. She relishes Thai green curry with rice as one of her favourites. But nothing compares to her mother's home cooked food for her, which she claims to relish even if it was served to her without salt.
Shah Rukh khan- Tandoori Chicken
The King Khan may give most other men and actors themselves a run for their money when it comes to fitness, being the pioneer for the 6 pack of abs. But the one thing he can eat on 365 days in a year is Tandoori Chicken, his true food love (he is the King of romance after all, surely that extends to food)
Deepika Padukone –South Indian food
She is a true Bangalorean and Kannadiga in the true sense of the word, and raves about South Indian food.  Be it Puliogare, Idli-sambhar or home cooked South Indian food, the actress cannot get enough of it.
Now you know that he secret to success involves a window for indulgences and a little legitimate binging every now and then.