---
Holi is a festival of colors, fun and frolic, celebrated with the ones you love and the ones you hate too! One can easily call it the SuperBowl of festivals in India. Unless you like under a rock or are a foreigner, you would not know what Holi is!
But before we begin, Let's have a sneak peek of some awesome photos of how the festival of Holi was celebrated last year:
Let There Be Color!
Now that we've got you all charged up and in the mood, let us inform you in advance that this article isn't your typical every year how-to Holi guide but it's for the next level geniuses who want to celebrate Holi 2017 like there's no tomorrow:
Set Your Pre-Game Right: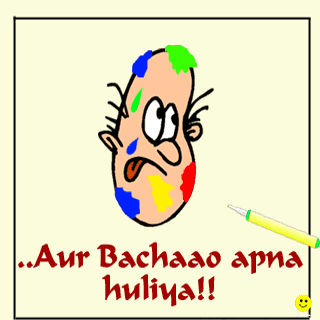 It's all about the preps folks! Parachute all the way, don't forget that a little grease will go a long way, especially with long hair and sensitive skin, this step is important. Don't forget to pick out the worst set of clothes unless ofcourse your daddy is the King of Brunei! Not to mention sunglasses, lip balm and your swag!
Choose A Venue Carefully: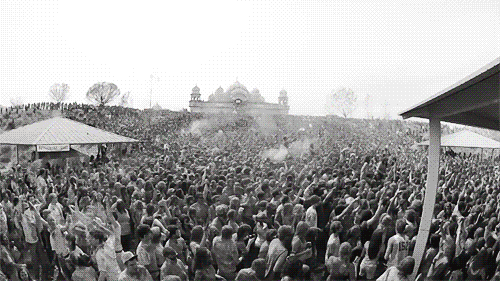 Do your research well here people! A correct venue will make or break your day. It's best suggested to collect your group of thugs and head to the nearest party as things like music, food, drink and even colors are included in the entry charges. Check out some of the best Holi party deals here.
Select Your Colors With Care: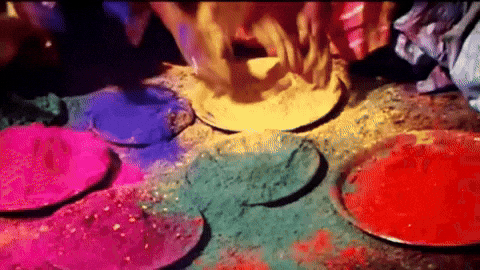 Let's not be overconfident and assume that nothing will happen to your lizard like skin, prevention is better than cure. Always use natural colors and stay away from factory colors and commercial paints please!
Insider tip: Red & Pink colors come off the fastest!
Don't Be A Nuisance: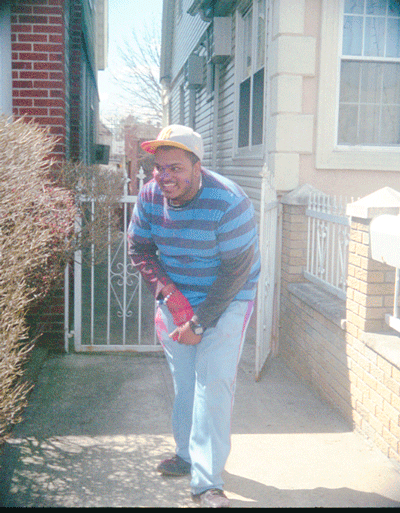 Attacking unusual suspects, throwing colors at innocent bystanders, eve/adam teasing, being a pyromaniac (setting our fireworks like it's Diwali) playing extremely loud music at ungodly hours, mobbing Pizza Hut/Domino's delivery boys are all really uncool. Have your fun but not at the cost of the happiness of others!
Don't Forget The Environment:
Every year, apart from the good times and memories, there is a lot of damage done to the environment and us too! According to a research titled; Impact of "Holi" on the environment, done by Joy Gardener and Deepanjali Lal from the University of Rajasthan.
So let's not waste water, cause noise pollution and resolve to have a safe yet fun Holi 2017!
          6. Social Media Be BAE: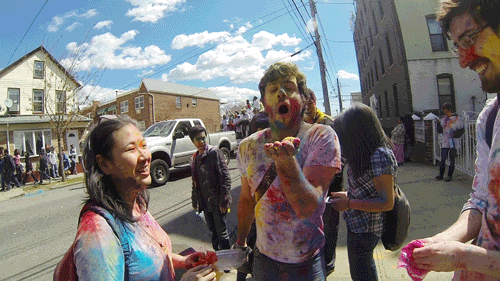 That's absolutely right y'all, you need to show the world how colorful your holi was right? The right filters and hashtags will take you a long way. Don't forget to keep your phone Holi-proof! Feeling King of Brunei type again? Hire a photographer then!
Insider Tip: "Juno" and "Mayfair" filters on Instagram give the brightest colors! 😉
           7. Post Holi Shenanigans:
You would need to take care of your skin at least for 1-week post-Holi as the old texture and complexion needs to be restored god speed! Click here to find out on how to get rid of those nasty colors with ease!
And please remember that Holi is OVER! Do not go around throwing colors at people like a maniac on Tuesday!
We at LittleApp would like to wish all of you a very happy and safe Holi 2017. Have a blast! In case some of you prefer a nice a quiet dinner with family, we've got you covered!
Check out the best Holi party deals 2017 for your respective city below:
1.Bangalore: Bubble Bash – Jaymahal Palace,
2. Hyderabad: Telangana Holi Festival – Attapur, Holi Bash 2017, Color Splash Holi
3. Chennai: Rhapsody, Rang De.
4. Chandigarh: Superholic, Rang De.
5. Ahmedabad: #HoliConnection, Rang Barse, #HoliShit.
6. Pune: Holi Bubble Dash, Holi World, Grill & Chill.